Sarus Crane
The sarus crane (Antigone antigone) is a large non-migratory crane found in parts of the Indian Subcontinent, Southeast Asia and Australia. The tallest of the flying birds, standing at a height of up to 1.8 m (5 ft 11 in),[3] they are conspicuous and iconic[4] species of open wetlands. The sarus crane is easily distinguished from other cranes in the region by the overall grey colour and the contrasting red head and upper neck. They forage on marshes and shallow wetlands for roots, tubers, insects, crustaceans and small vertebrate prey.
 Fact Sheet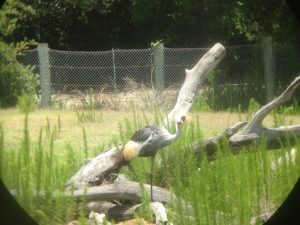 Balearica regulorem
Grey-crowned Crane
The grey crowned crane is closely related to the black crowned crane, and the two species have sometimes been treated as the same species. The two are separable on the basis of genetic evidence, calls, plumage and bare parts, and all authorities treat them as different species today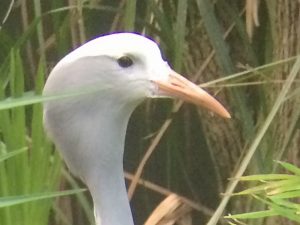 Grus paradisea
Blue crane
The Blue Crane, also known as the Stanley is found only in the southern part of Africa. Over 99% of its population is found in South Africa. It is the national bird of South Africa.
The population is declining. The major threats are direct poisoning and habitat loss. Collisions with power lines are increasing and land being used for agriculture is destroying this species habitat.